Saint Josemaria was born on January 9, 1902. Here are four videos about his life and teachings.
For Saint Josemaria's birthday on January 9, we offer some excerpts from an article published by "Real Clear Religion" entitled "The Tweetable Saint."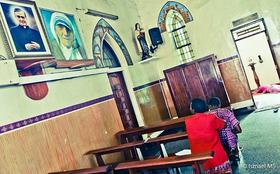 A new video of Saint Josemaria offers 44 brief clips from his oral preaching between 1972 and 1975 in Europe and Latin America. It can be downloaded or purchased from Beta films with English subtitles.
It is not true that there is opposition between being a good Catholic and serving civil society faithfully. In the same way there is no reason why the Church and the State should clash when they proceed with the lawful exercise of their respective authorities, in fulfillment of the mission God has entrusted to them. Those who affirm the contrary are liars, yes, liars! They are the same people who honour a false liberty, and ask us Catholics "to do them the favour" of going back to the catacombs. (Furrow,...
... 301)
You must foster everywhere a genuine 'lay outlook', which will lead to three conclusions: be sufficiently honest, so as to shoulder one's own personal responsibility; be sufficiently Christian, so as to respect those brothers in the Faith who, in matters of free discussion, propose solutions which differ from those which each one of us maintains; and be sufficiently Catholic so as not to use our Mother the Church, involving her in human...

"I will never tire of repeating that we have to be contemplative souls in the midst of the world, who try to convert their work into prayer."
SAINT JOSEMARÍA

, Founder of Opus Dei