Saint Josemaria was born on January 9, 1902. Here are four videos about his life and teachings.
For Saint Josemaria's birthday on January 9, we offer some excerpts from an article published by "Real Clear Religion" entitled "The Tweetable Saint."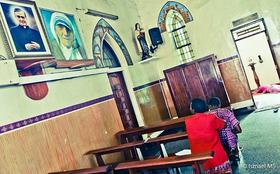 A new video of Saint Josemaria offers 44 brief clips from his oral preaching between 1972 and 1975 in Europe and Latin America. It can be downloaded or purchased from Beta films with English subtitles.
I have no need of miracles: there are more than enough for me in the Gospel. But I do need to see you fulfilling your duty and responding to grace. (The Way, 362)
Let us say again, in word and in action: "Lord, I trust in you; your ordinary providence, your help each day, is all I need." We do not have to ask God to perform great miracles. Rather, we have to beg him to increase our faith, to enlighten our intellect and strengthen our will. Jesus always stays by our side and is always himself.
Ever since I began to preach, I have warned people against a certain mistaken sense of holiness. Don't be afraid to know your real self. That's right, you...

"I dream — and the dream has come true — of multitudes of God's children, sanctifying themselves as ordinary citizens, sharing the ambitions and endeavours of their colleagues and friends."
SAINT JOSEMARÍA

, Founder of Opus Dei